I N T R O D U C I N G
DINNER IN THE SKY MALTA
An extraordinary aerial culinary experience in the heart of Malta.
Unfortunately with the current government guidelines on table sizes we are not able to operate in summer 2021. Join our mailing list of follow our FB page for updates in due course.
Location: Floriana
SURPRISE SOMEONE
You can buy a Gift Voucher and surprise someone with a unique experience.
Buy gift voucher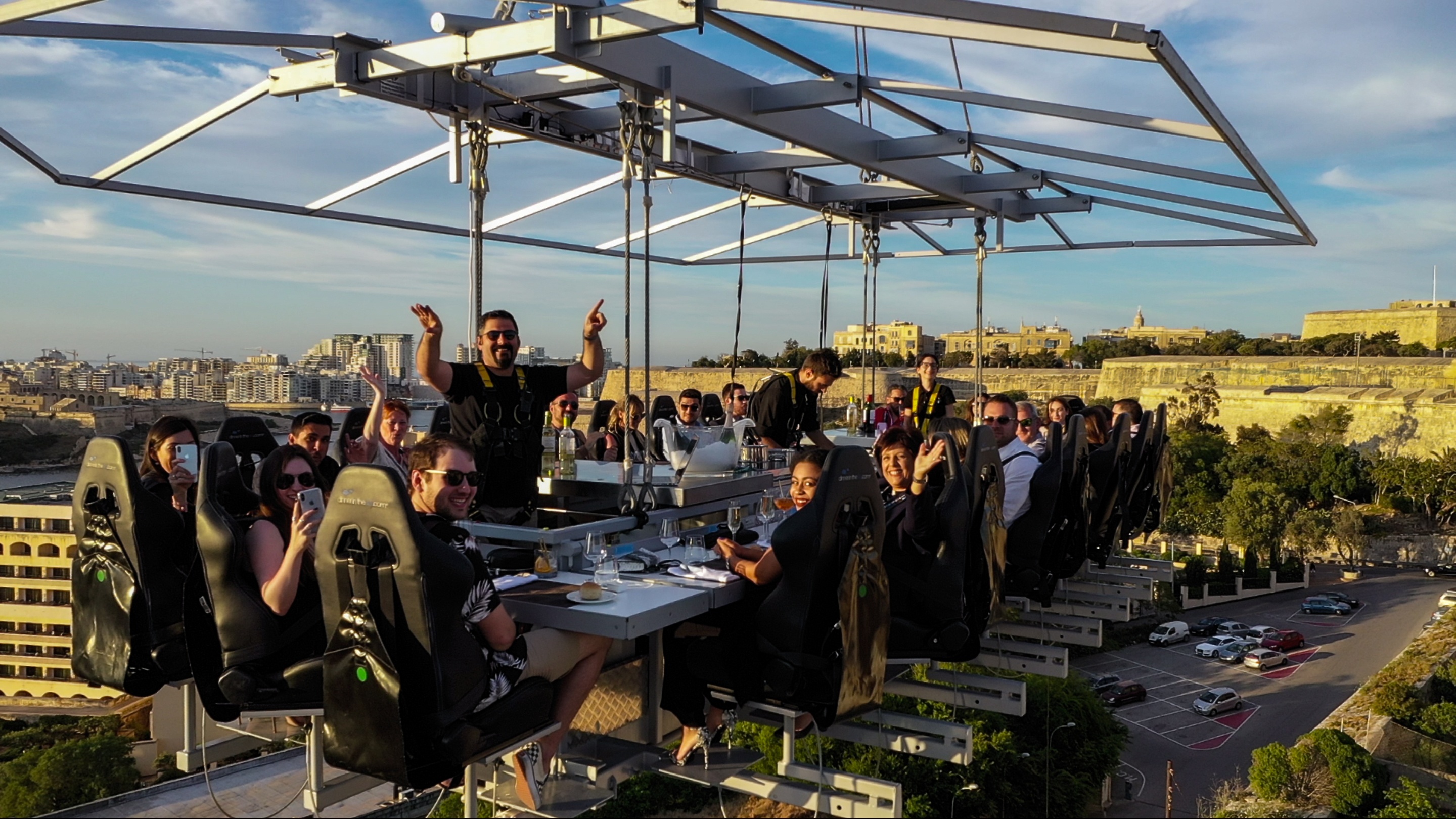 EXPLORE
Dinner in the Sky Malta elevates 22 guests to 40 meters above the rooftops of the island. Combining a perfect balance of fine dining, fun, excitement and theatre into one completely unique and breath taking experience. FAQ
Where are the toilets?
We encourage everyone to make a final pit stop before they are seated, but if you do need to go urgently, the table can return to ground in less than one minute.
Is It Safe?
Dinner in the Sky has been in operation for over 10 years and is currently active in over 50 countries worldwide. There have never been any incidents as a result of safety and the entire system is checked before every flight. Just follow the rules, stay strapped in and you will have a fantastic experience.
You have more questions like this?Visit our Frequently Asked Questions page to see our answers.
Read More


EXPERIENCES
The most romantic dining experience. As dusk draws in, and you are enjoying a pleasant sip of wine, Chef Marvin and his team will prepare a mouth watering dinner inspired by the four elements of earth, wind, water and fire. The price includes a seven-course menu accompanied by a fantastic selection of wines.
€135 per person incl. flowing wine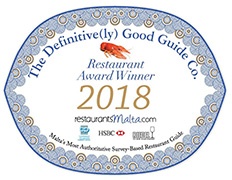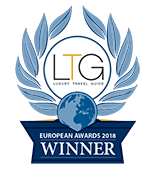 Book Now
Select experience *
Number of people *
Extras
Glass of Champagne (€15)
Champagne Bollinger Special Cuvee (€110)
Platter of 6 oysters (€30)
Platinum Sturgeon Caviar hybrid (50g) (€135)
OSCIETRA Caviar (50g) (€160)
BELUGA Caviar (50g) (€320)
Celebration Cake (€40)
Serenello Prosecco (€35)
The input fields with * are required to be filled in to complete your booking.
Book now
POLICY
Cancellations made 3 or more days in advance of booking date will be given a refund less 10% administration fee or you may reschedule your flight date.
However groups of 6 or more must provide at least 5 days notice. For Groups of 10 or more, we require a 14 day notice period. We may accept cancellations with shorter notice if we are confident that we can fill your seats.
All persons must be at least 130cm in height to dine with us.