An extraordinary aerial culinary experience in the heart of Malta.
Dinner in the Sky Malta elevates 22 guests to 40 meters above the rooftops of the island.
Combining a perfect balance of fine dining, fun, excitement and theatre into one completely unique and breath taking experience.
Renowned Maltese chef, Marvin Gauci takes his innovative approach to new heights by creating three exceptional dining experiences to choose from. Each menu highlights the magic of the flight by complementing the incredible dining environment with a view that you will never forget.
HAVE A UNIQUE EXPERIENCE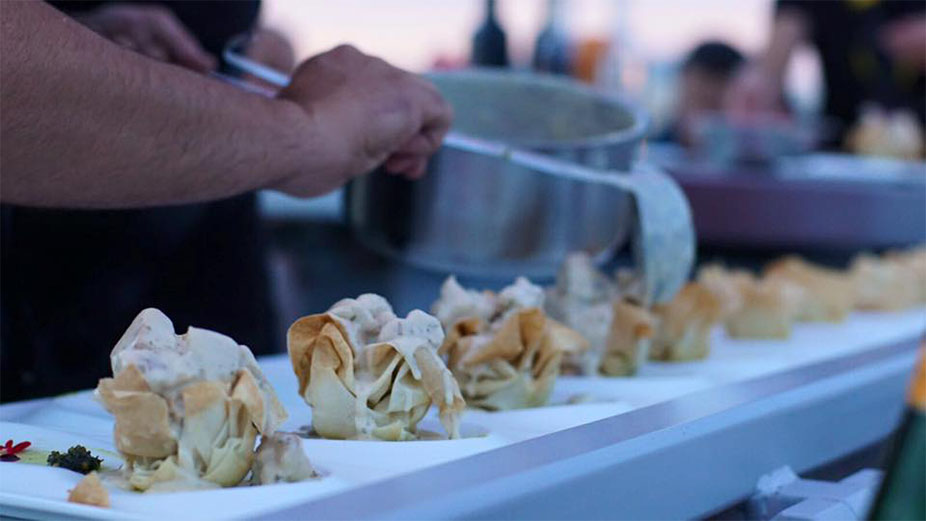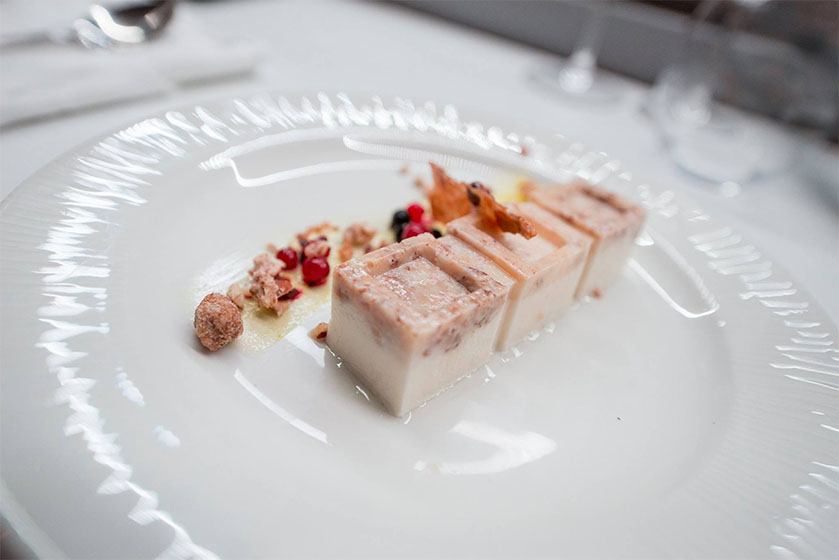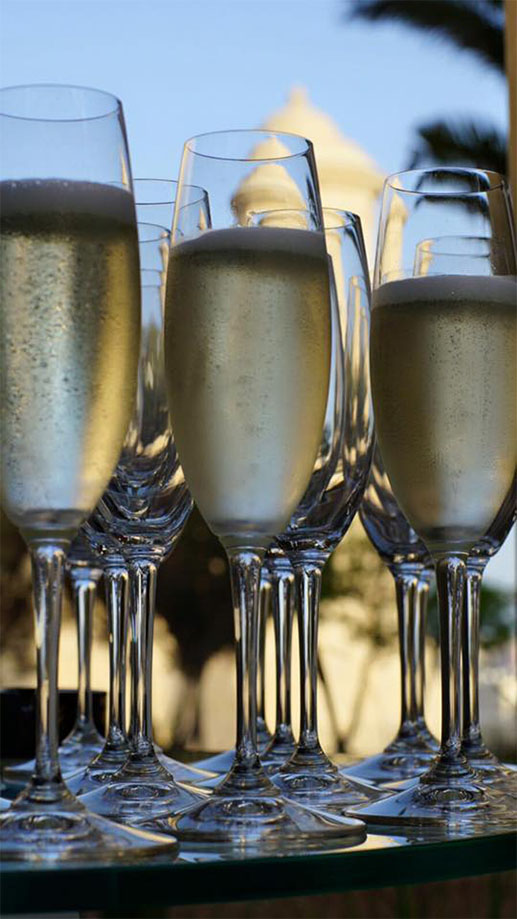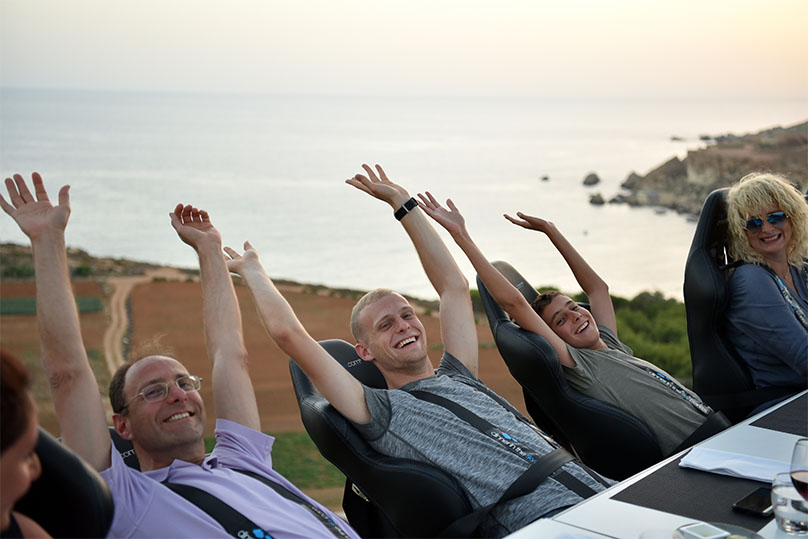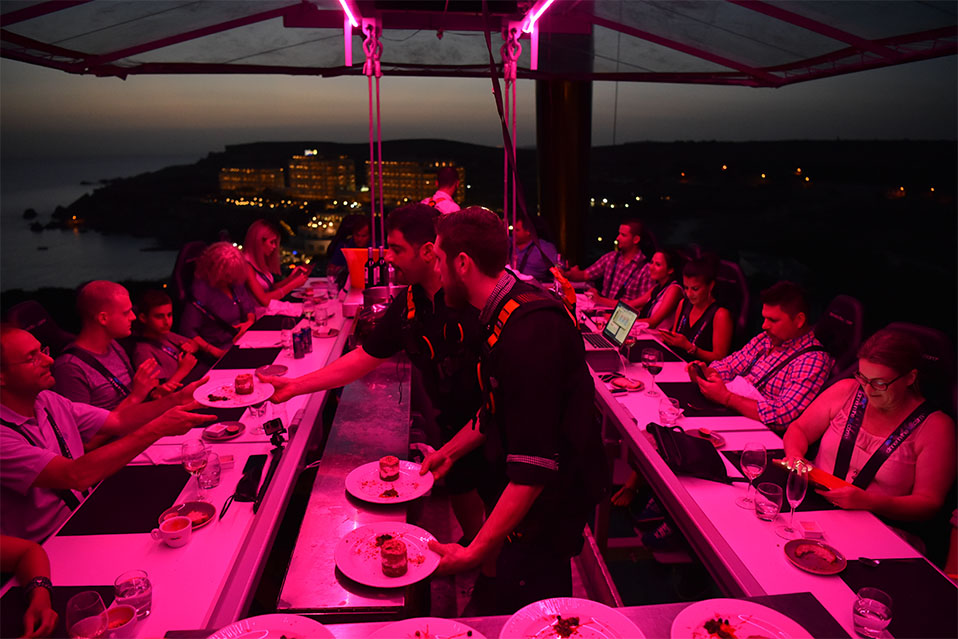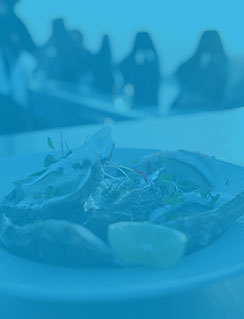 Go to our Experiences page to see what we offer
SEE WHAT PEOPLE ARE SAYING
One great experience complimented by stunning sunset views & great staff! I highly recommend this for those who are adventurous and wish to try something out of the ordinary! Well Done to all the professional team behind Dinner in The Sky Malta.

Luana
Bonnici
Even better than last year's. New location is fabulous for sunsets pix. Food is still excellent, typical chef Marvin. Went twice this summer and menu was different offering a chance of a different set menu experience. Great atmosphere and all the staff very friendly and attentive. Highly recommend to try it!

Sebastien
Deshayes
Kinda kicking myself in the ass for missing out on this experience last year while it was In Valletta, but SO happy I gathered the courage to give it a try last week. Breathtaking views, tasty food (beautifully plated) and the hosts made it an unforgettable experience. Recommended!

DB
Daniela